Exclusive Factory Authorized Pardo Yachts DEALER for FLORIDA and the Caribbean.
THE PARDO YACHTS brand was created by Cantiere del Pardo in 2016, a shipyard that boasts more than 40 years of experience, having built over 4000 yachts. Its passion and success have allowed it not only to invest in innovation and new technologies, but also to develop new models and dedicate more attention to our clients. PARDO Yacths has been designed for a sophisticated owner who appreciates high quality design, luxurious comfort, and much more. Thanks to careful studies of its hull shape and engineering, the PARDO is noted for outstanding performance and speed.
FEEL THE POWER… in MIAMI.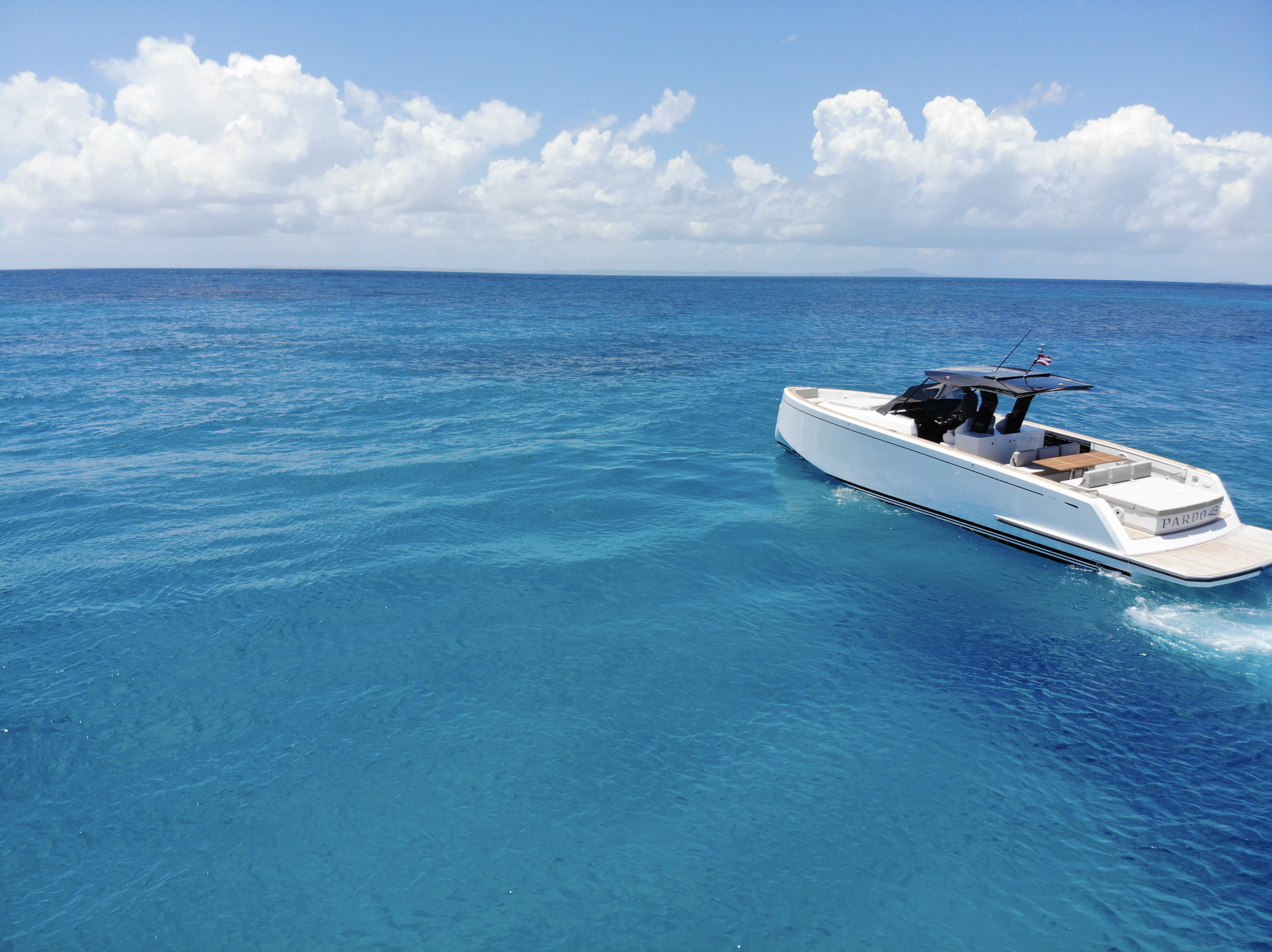 SALES AND SERVICES ARE NOW AVAILABLE
Cutting edge technologies, design, elegance, quality and customization based on experience are PARDO YACHTS' mantras. As a result of our extensive market analysis, the PARDOis characterized by innovative features, the best technical solutions and performance, as well as comfort and luxury, both inside and out. A true icon in the yachting world.
Timeless elegance and unique personality are the outcome of
both our boat builder's expert hands and a unique design that
highlights artisanship, even in the most modern shapes. Thanks to
its linear and refined furnishings, the PARDO interiors reflect
the excellence synonymous with Made in Italy, characterized by
a careful choice of wood veneers and meticulous workmanship.